To keep the operations of TSC in line with international trends, we refer to the Sustainable Development Goals (SDGs) as the basis for the planning and operations of the Company to enable TSC to have a comprehensive and sustainable business advantages in a rapidly changing environment.



---
Circular Economy
Corresponding SDGs
TSC's Practices
Goals and performance
6.3 Improve water quality by reducing pollution, eliminating dumping and minimizing release of hazardous chemicals and materials.

Green pig farms transform traditional pig farms into new green livestock housing that takes into account resource recycling and reuse as well as environmental protection, changing the negative impression of polluting animal husbandry industry into an "eco-friendly space, green pig farming and green energy industry". In addition, renewable energy power generation is construction, such as biogass and solar power generation.

Recycling of oyster shells - Converting the recovered oyster shells into valuable biological materials for the self-use of calcium carbonate in the Company's livestock farms and farms.

The Dong-Hai-Feng stockyard was completed in 2019 and has been officially put into operation in 2020.

The first livestock industry that passed BS8001 Circular Economy Certification in the world.

The reconstruction of 15 modern livestock houses is scheduled to be completed in 2024.

The oyster shell processing plant will be built. The oyster shells will be used in agricultural products, food, pharmaceuticals and industrial raw materials.

In 2019, the total power generation from green energy and renewable energy amounted to 15.46 million kWh, reducing 824 metric tons of CO2e.

The rooftop solar PV energy generation and biogas power generation in the TSC's livestock farms is scheduled to be completed in 2024.

7.a. Enhance international cooperation to facilitate access to clean energy research and technology, including renewable energy, energy efficiency and advanced and cleaner fossil-fuel technology.
9.4 Upgrade infrastructure and retrofit industries to make them sustainable, with increased resource use efficiency and greater adoption of clean and environmentally sound technologies and industrial processes.
12.5 By 2030, substantially reduce waste generation through prevention, reduction, recycling, and reuse.
13.2 Integrate climate change measures into national policies, strategies and plans.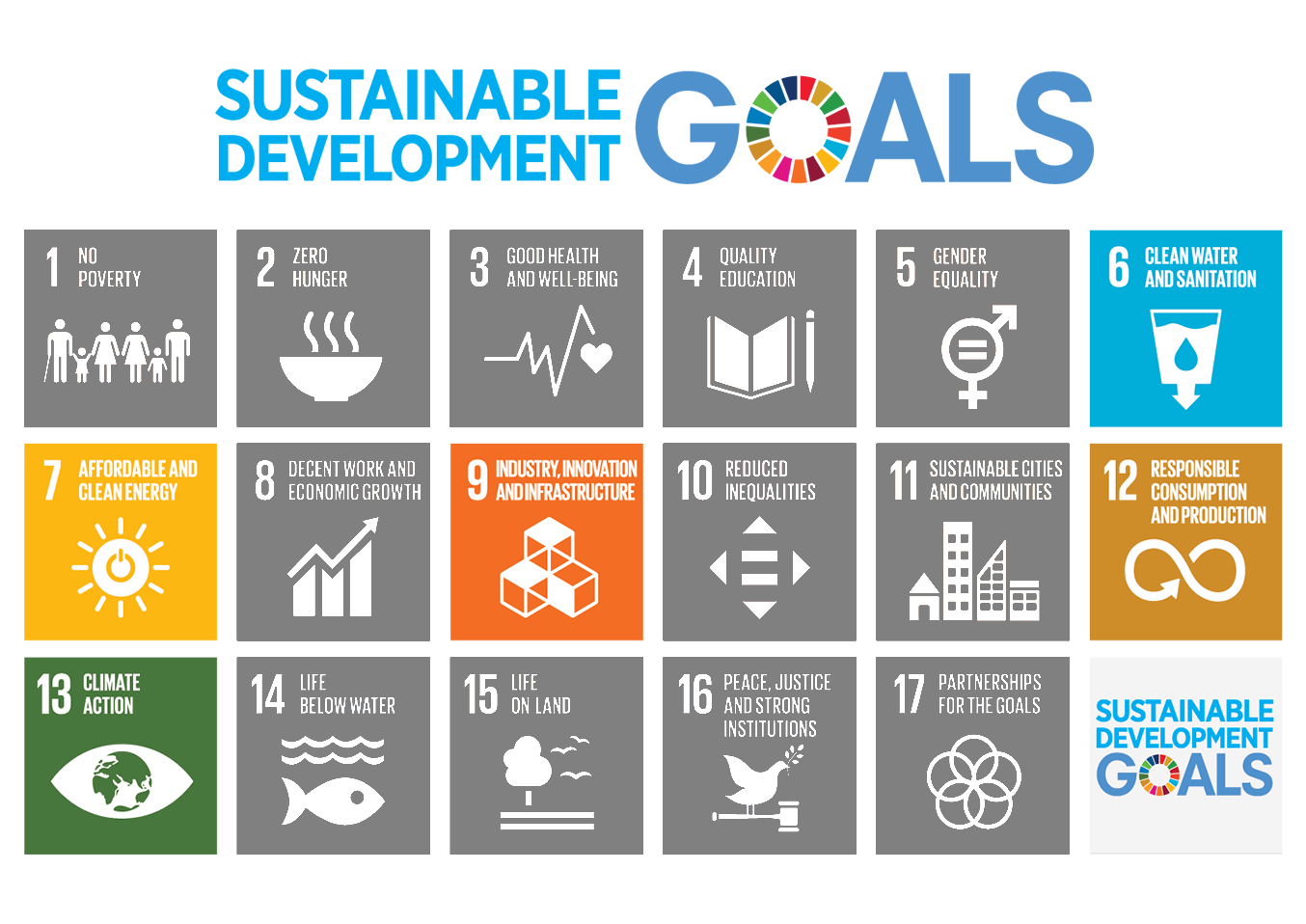 ---
Developing New Agriculture
Corresponding SDGs
TSC's Practices
Goals and performance
1.4 Ensure that all men and women have equal rights to economic resources, as well as access to basic services, ownership, and control over land and other forms of property.

Establishing the Academy of Agriculture and Animal Husbandry to cultivate talents in agriculture and livestock industries.

Expanding organic planting area and organic fertilizer business.

Expanding the scale of environmentally friendly farming, creating a cooperative agricultural value chain. With the concept of an agricultural satellite system, small-scale farmers engaging in organic cultivation will be integrated to form a special zone for cooperation with professional division of labor and complementation of resources to improve the production and marketing efficiency.

A total of

495 hours of training courses have been completed in 2019.

It is scheduled to build the "organic granary" with an area of 197 hectares on Maguang Farm in Huwei Town, Yunlin County to boost the local organic agriculture and attract young farmers to return to their hometown to prosper and activate rural regeneration, which will become the first circular agriculture demonstration in Taiwan.

We also expect to cooperate with experts of cultivation industry from Council of Agriculture to establish a team of consultants with various training sessions.

2.4 Ensure sustainable food production systems and implement resilient agricultural practices that increase productivity and production, that help maintain ecosystems, and that progressively improve land and soil quality.
3.9 Substantially reduce the number of deaths and illnesses from hazardous chemicals and air, water, and soil pollution and contamination.
4.4 Substantially increase the number of youth and adults who have relevant skills, including technical and vocational skills, for employment, decent jobs and entrepreneurship.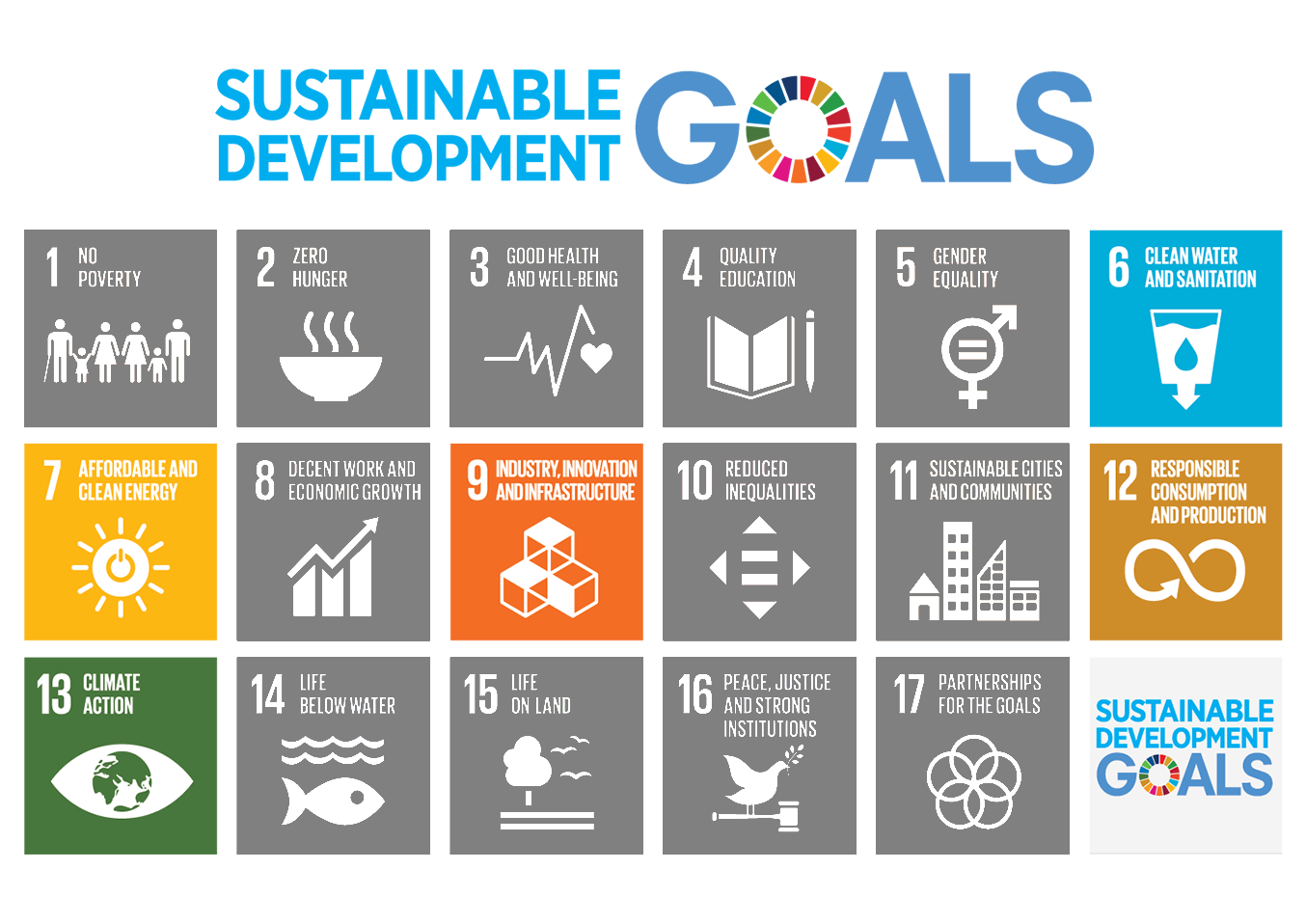 ---
Accelerating the Activation of Land and Resources
Corresponding SDGs
TSC's Practices
Goals and performance
8.3 Promote development-oriented policies that support productive activities, decent job creation, entrepreneurship, creativity and innovation.
Land utilization in line with policies:


TSC spares no efforts to support the country's major economic construction, providing land for national major construction of the science parks, industrial zones, industrial parks, detention ponds, national universities, high speed railway, metropolitan parks and so on. We also cooperate with the government to organize public construction acquisitions and provide land for permanent housing to victims of Typhoon Morakot.

Land

lease in accordance with policies for the investment of Taiwanese businesses.

In 2019, TSC cooperated with the government's plan for industrial parks, responded to the waves of returning overseas Taiwanese and cooperated with the Ministry of Science and Technology to provide land for Sothern Taiwan Science Park, with a total land area of 2,561.63 hectares.

To cooperate with the government's agricultural policy to stabilize the balance of the production and marketing of domestic agricultural products, as of the end of December in 2019, the area of farmland leased in cooperation with the policy to balance production and sales was 2,761.04 hectares.

9.1 Develop sustainable and resilient infrastructure to support economic development and human well-being, with a focus on affordable and equitable access for all.
8.9 Devise and implement policies to promote sustainable tourism which creates jobs, promotes local culture and products.
Preservation and Added-value of the Culture of Sugar Industry:


Sugar Factory Transformation Project

—Using technologies such as Augmented Reality (AR) and Virtual Reality (VR) to produce tourism factory documentary films, combining industrial characteristics and cultural creativity to turn old sugar factories into new tourist attractions.

We held a series of activities for 2019 Sugar Industry Culture Festival and cooperated with the National Archives Administration to hold the special exhibition of Taiwan sugar industry archives, short film competition with the theme of memory inheritance, deep cultivation of sugar industry culture, and publish books for the sugar industry and sugar fans.

The transformation of the tourism factories is estimated to continue in 2020, which will regain the p

eople's historical memory and impression of sugar cane manufacturing, create the tourism and commercial profits of the sugar factories and at the same time drive the development of tourism in the surrounding areas.

In 2019, the steam locomotive drier training was conducted in Suan-Tou and Xihu Sugar Factories for the inheritance of driving techniques for sugar railway.

To organize the Cultural Festival of Sugar Industry for 7 years in a row.

11.4 Strengthen efforts to protect and safeguard the world's cultural and natural heritage.
17.16 Enhance the global partnership for sustainable development complemented by multi-stakeholder partnerships.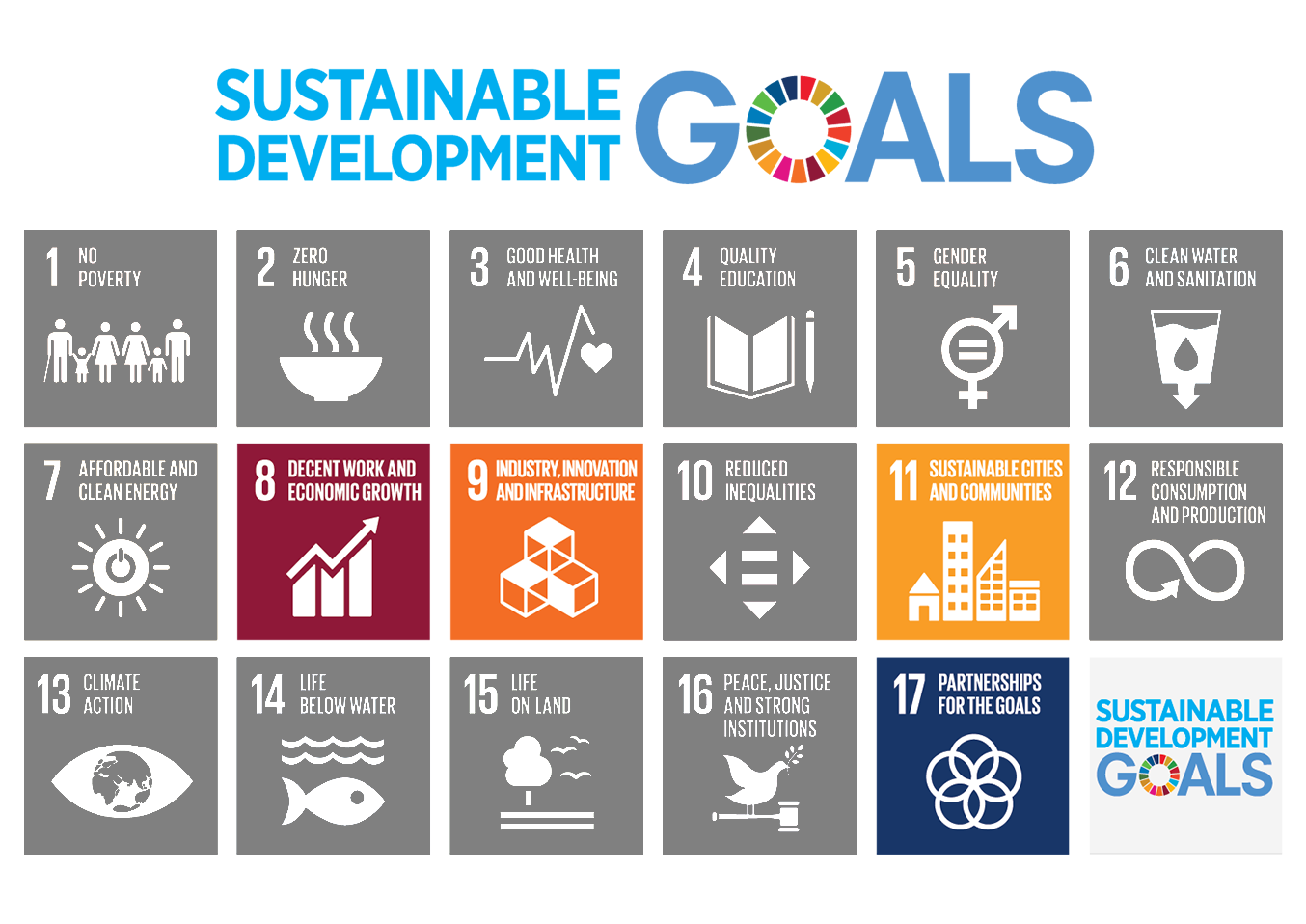 ---
Meeting social needs and expectations
Corresponding SDGs
TSC's Practices
Goals and performance
1.3 Implement nationally appropriate social protection systems and measures for all, including floors.
Community care and service: By working with social welfare groups, we take care of the disadvantaged and promote the warm neighborly plans in the range of TSC gas stations, rest stations, hypermarkets, Million Convenience Stores and agricultural management. We work with social welfare groups to provide diversified care and service for the disadvantaged groups.

In 2019, TSC assisted various local groups where the operation bases are located with a total of 185 public welfare activities, including educational & cultural activities, sports activities, activities for the elderly and for people with disabilities, and other emergency assistance, with subsidies of approximately NTD 8.23 million.

TSC's 5th Run for Charity was held in 2019, and a total of more than 3,116 participants joined this event. TSC donated materials equivalent of NTD 140,000.

11.7 Provide universal access to safe, inclusive and accessible, green and public spaces, particularly for women and children, older persons and persons with disabilities.
Rent-to-Own Excellent Residence


Shalun Smart Green Energy Circular Residence

Lease and Investment Plan of Self-built Housing

Plan for Elderly Residence for Rent

The Smart Green Energy Circular Residence is expected to be completed for operation in

early 2021.

To implement living justice, creating a shared space and excellent quality of life. Construction is scheduled to be completed in 2021 and operation in 2022.

To cooperate with the government policy, the planning and construction of residences for lease to the senior citizens is assessed in Tainan, with the base area of

3,700㎡, providing them with convenient and comfortable care in life. The construction period is expected to be between 2020-2022, and operations will start in 2023.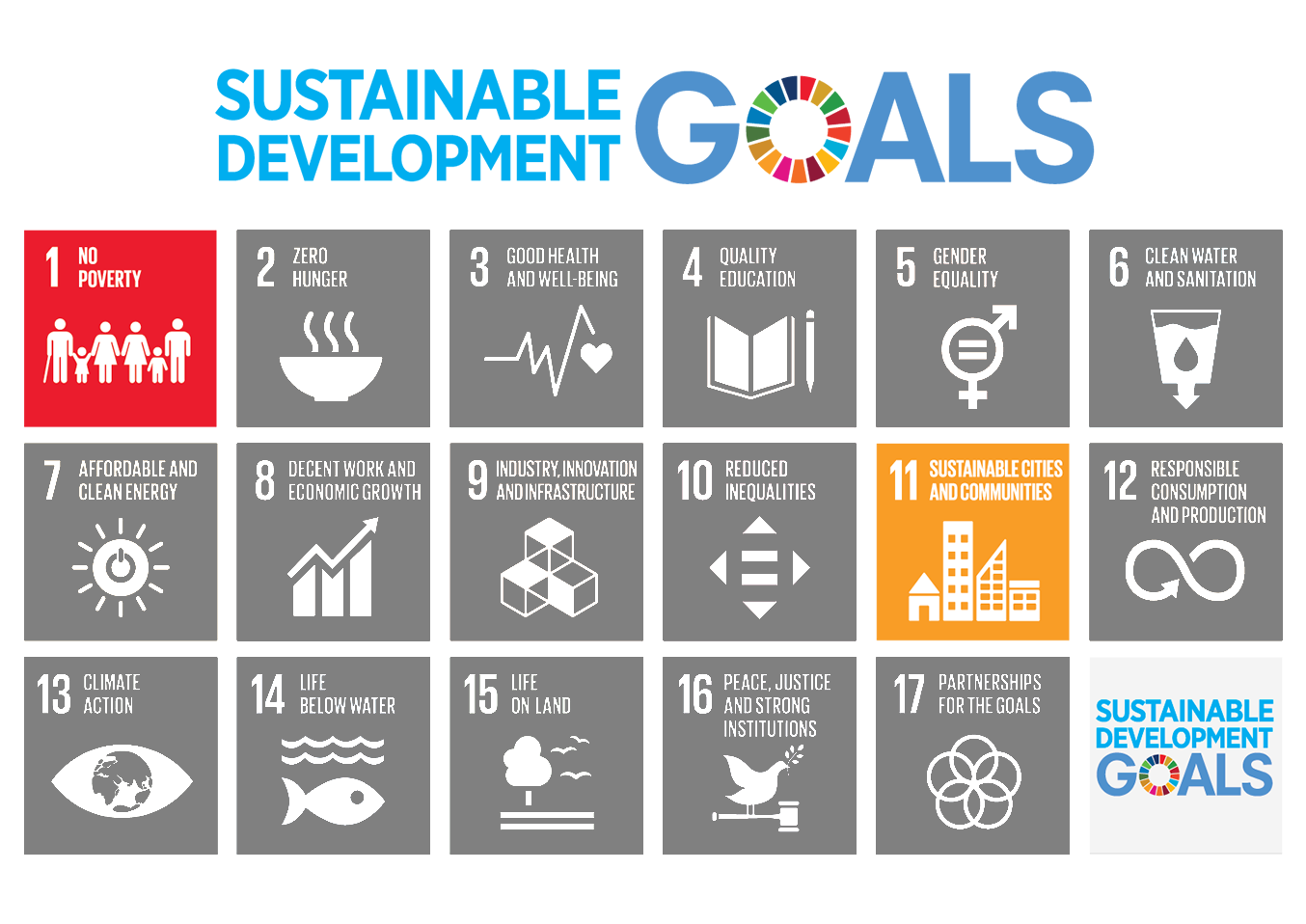 ---
Cooperation with Allies and Overseas Investment
Corresponding SDGs
TSC's Practices
Goals and performance
1.a. Ensure significant mobilization of resources from a variety of sources, including through enhanced development cooperation, in order to implement programmes and policies to end poverty in all its dimensions.

Deepen the existing overseas investments

Overseas investment- New Southbound Policy and evaluation of the investment in sugar industry in Indonesia

O

verseas trade-import of Honduran coffee from small-scale coffee farmers

Establishment of Hope Middle School in Honduras

Continuous deepening of the existing overseas market of orchid with the combination of Taiwanese culture, organization of characteristic orchid exhibitions and enhancement of the international competitiveness of the domestic orchid industry

Currently TSC has invested in 16 other enterprises.

TSC has actively engaged in negotiations about technical cooperation with state-owned sugar factories in Indonesian and also with private sectors which will increase Indonesia's supply of self-produced sugar, promote local economic development and provide local employment opportunities.

Since 2018, TSC has been engaging in the purchase and marketing of

Honduran coffee from small-scale coffee farmers. In addition, we also cooperated with IMPCT to assist with the construction of schools in remote areas locally. One middle school was established in 2018, 2 more in 2019, scheduled to be completed in 2020 to develop education in local communities.

2.a. Increase investment, including through enhanced international cooperation, in rural infrastructure, agricultural research and extension services and technology development to enhance agricultural productive capacity in developing countries, in particular in least developed countries.
4.a. Build and upgrade education facilities that are child, disability and gender sensitive and provide safe learning environments for all.
8.2 Achieve higher levels of economic productivity through diversification, technological upgrading and innovation, including through a focus on high value-added and labor-intensive sectors.
17.16 Enhance the global partnership for sustainable development complemented by multi-stakeholder partnerships to support the achievement of sustainable development goals in all countries.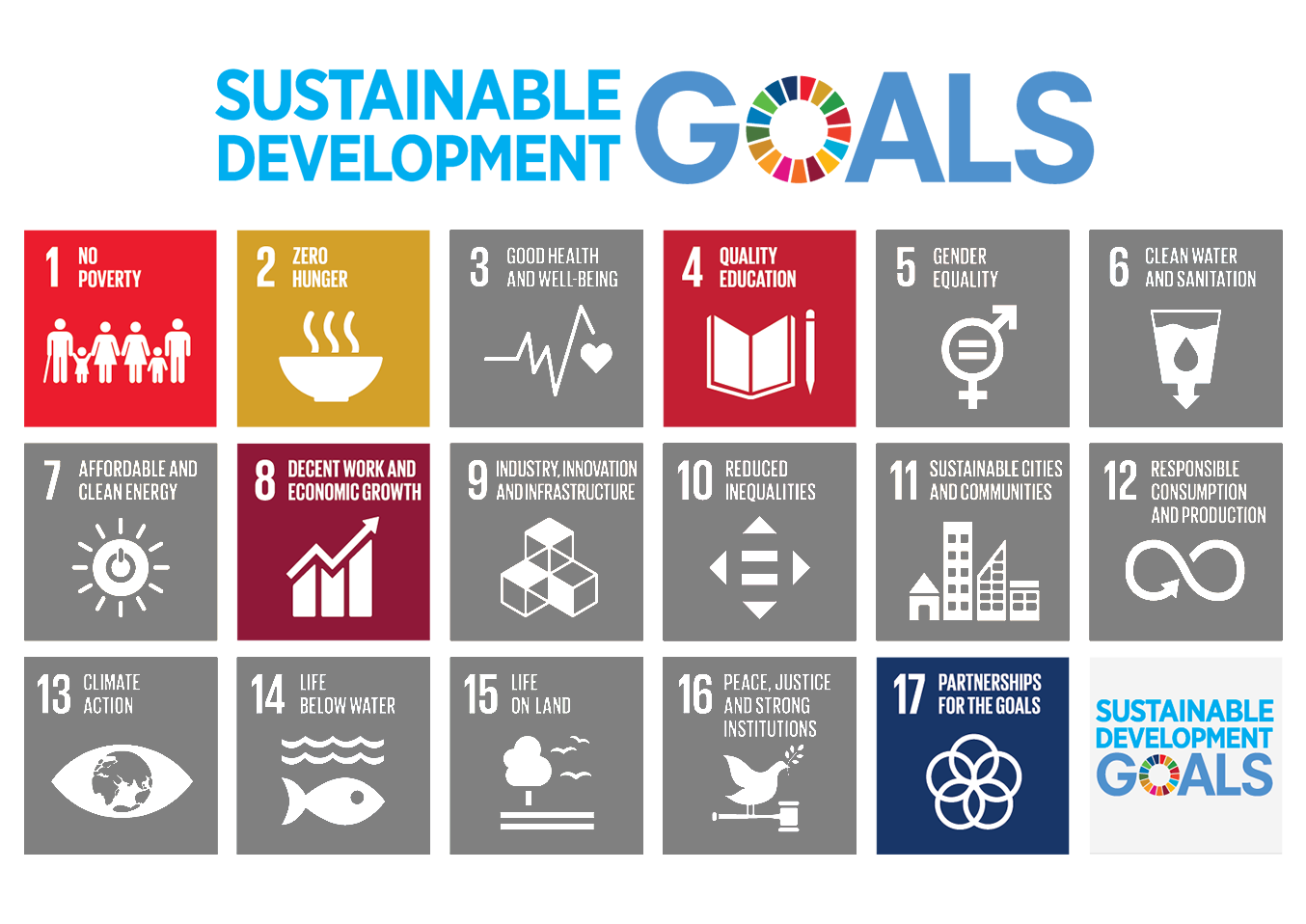 ---
Environmental and Ecological Maintenance
Corresponding SDGs
TSC's Practices
Goals and performance
6.3 Improve water quality by reducing pollution, halving the proportion of untreated wastewater.

Promotion of circular fields- We set the three major axes of Living, Working and Agriculture and further combine the "circular architecture", "new agriculture" and "redesign of existing business model" to reach the goal of continuous circulation of energy flow, water resources and food flow.

Water resources reuse Project in Xihu Sugar Factory

Obtained the environmental education field certification

Carbon and Water Footprint inventories and reduction for TSC meat products

Development of green energy and reduction of fossil energy pollution- installation of solar and biogas power generation.

Energy-saving measures are implemented for process improvement at TSC.

Assisting in the transformation of local industries and facilitate industrial symbiosis among industries as the major strategic alliance and reduce production costs while improving production efficiency through exchanges of resources and by -products and the sharing of infrastructure.

Xihu Sugar Refinery, Jianshanpi Jiangnan Resort and Ciaotou Sugar Refinery have successively obtained the environmental education field certification. Currently,

Hualien Tourism Sugar Factory is also applying for the certification.


As of December in 2019, the total afforestation tending area totaled 12,014 hectares. Active investment in afforestation and greening is conducted, and currently the wild-life reserves and flat land forest parks are being planned.

As of 2019, a total of 67 solar power generation facilities as well as biogas power generation facilities in 4 livestock farms were installed, and the overall power generation totaled 0.3321 MWh in 2019.

The first Renewable Energy Certification (REC) for Biomass Energy in Taiwan was obtained in 2019.

7.2 Increase substantially the share of renewable energy in the global energy mix.
9.4 Upgrade infrastructure and retrofit industries to make them sustainable, with increased resource use efficiency and greater adoption of clean and environmentally sound technologies and industrial processes.
12.5 Substantially reduce waste generation through prevention, reduction, recycling, and reuse.
14.1 Prevent and significantly reduce marine pollution of all kinds, particularly from land-based activities, including marine debris and nutrient pollution.
Maintenance of Natural Resources:


TSC adopts the Aogu Coastline in Chiayi and conducts beach cleaning activities.

Ecological Maintenance Project in MASADIFOREST in Hualien

We actively invest in afforestation and greening, promote

afforestation for all, environmentally friendly forest roads and flatland landscape afforestation.

During 2017-201

9, a total of 2,325 people conducted 46 times of beach cleaning, and 9.41 tons of garbage has been cleared.

As of December in 2019, the total afforestation tending area totaled 12,014 hectares.

15.b. Mobilize significant resources from all sources and at all levels to finance sustainable forest management, including for conservation and reforestation.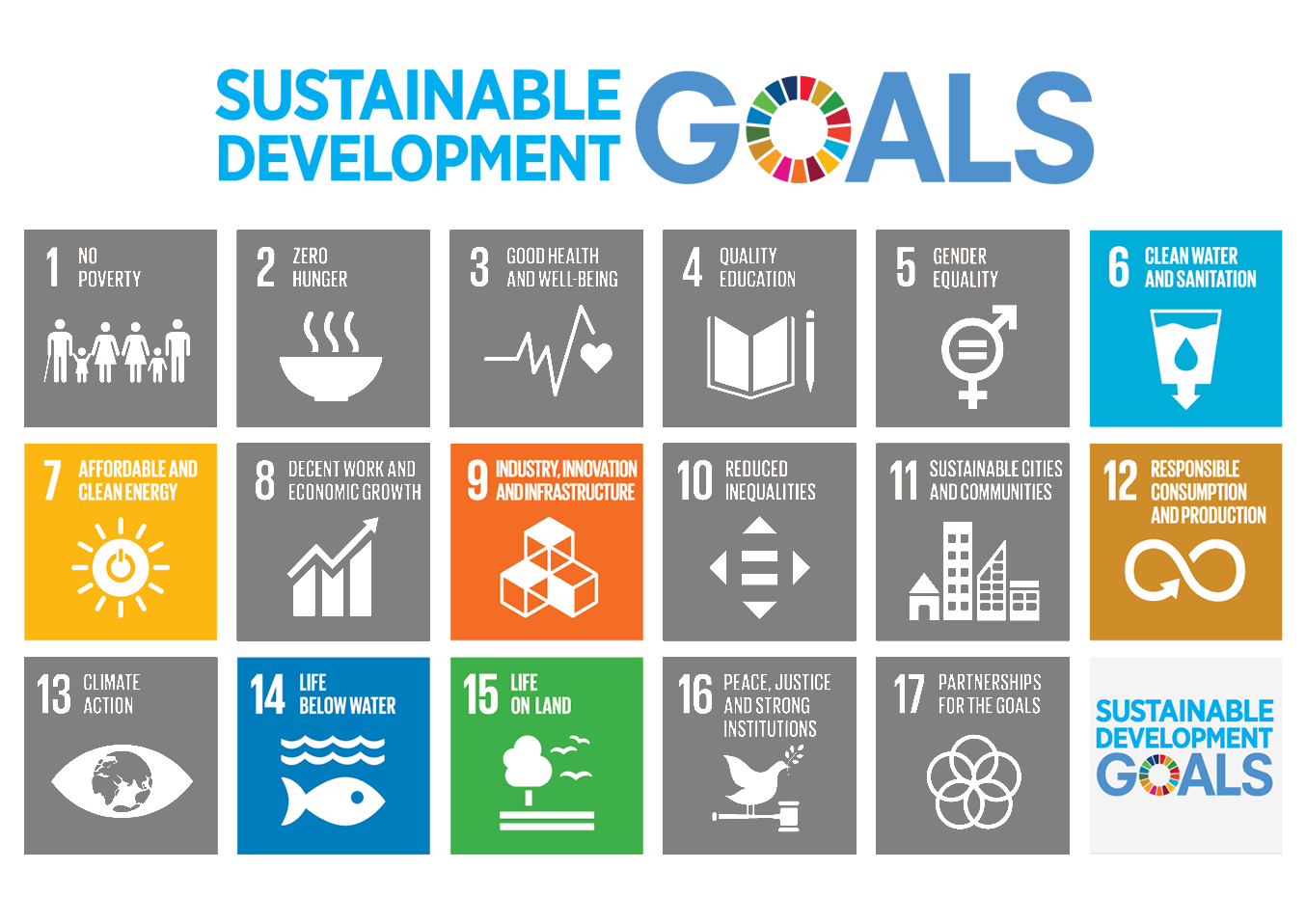 ---
Management Innovation
Corresponding SDGs
TSC's Practices
Goals and performance
4.5 Eliminate gender disparities in education and ensure equal access to all levels of education and vocational training for the vulnerable.

Quality and quantity planning of manpower for the next 5 years, including selection of diverse talents, talent cultivation and employee health.

The proportion of employment of people with disabilities exceeds statutory requirement.

Regular human rights-related courses are held, including the implementation of gender mainstreaming, sexual harassment prevention and control, the Convention on the Elimination of all Forms of Discrimination Against Women (CEDAW).

There were a total of 3,476 trainees in 2019, with the total of 181,790 training hours.

Establishment of Employee Care Team

TSC conducts employee health checks, ball games and hiking activities regularly and holds health related lectures to maintain physical and mental health of our employees.

There were 2,101 participants in 2019. The tot

al number of training hours was 3,796 hours, accounting for 60.4% of the total number of employees (3,476).

5.1 End all forms of discrimination against all women and girls everywhere.
10.3 Ensure equal opportunity and reduce inequalities of outcome.
16.b. Promote and enforce non-discriminatory laws and policies for sustainable development