Award information
Jianshanpi Jiangnan Resort was awarded the "2019 Excellence Award for the Promotion of Environmental Education in Tainan City- Agency (Institution) Group.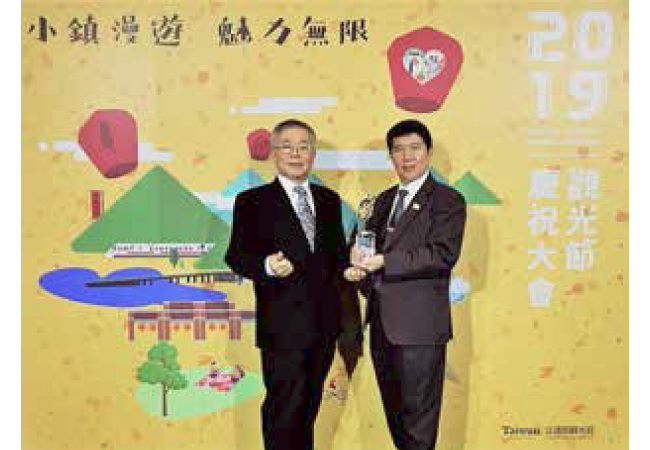 ---
TSC's Smooth Amino Acid Shampoo was awarded the Production Innovation Silver Award of the 2019 Taiwan Circular Economy Awards.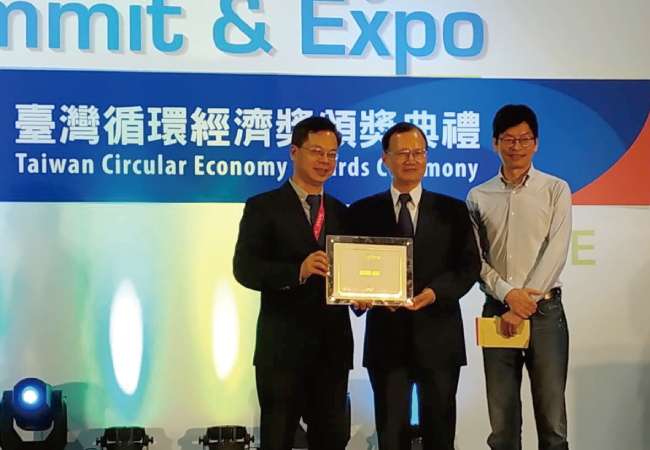 ---
TSC actively engaged in the food safety control and was awarded as an excellent food supplier by the Food and Drug Administration of the Ministry of Health and Welfare.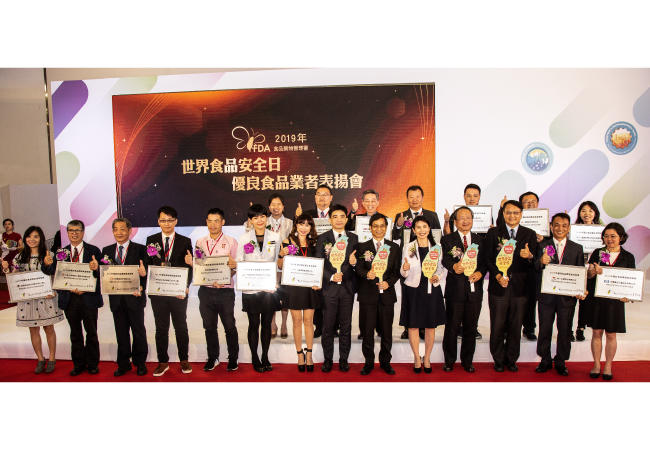 ---
---
Shalun Smart Green Energy Recycling Residential Park Project won the Excellence Awards in Planning & Design Category- Residential in 2019 FIABCI-Taiwan Real Estate Excellence Awards.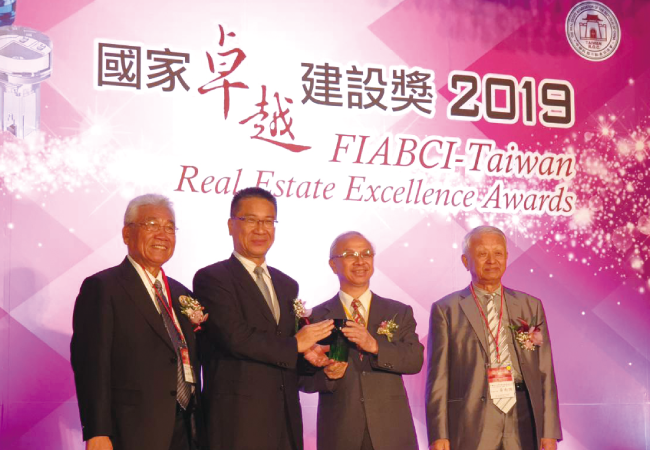 ---
---
---
Awarded "TCSA's Taiwan Top 50 Corporate Sustainability Report Rewards - Platinum Award and TCSA's Taiwan Top 50 Corporate Sustainability Rewards - Comprehensive Performing in the Traditional Manufacturing Industry Category.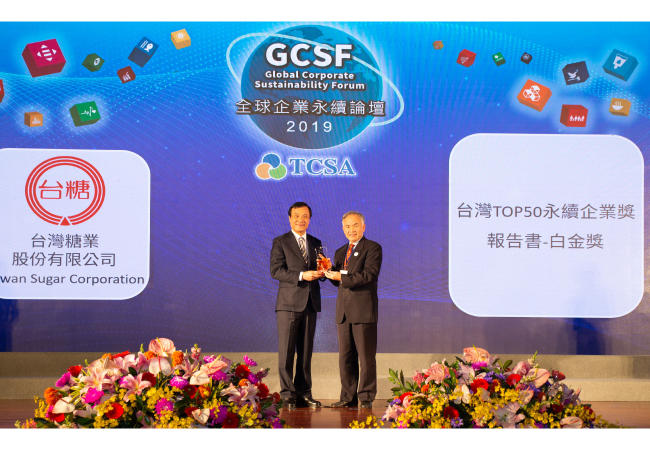 ---
---
Xiaogang Sugar Refinery of Sugar Business Division was awarded 2019 Outstanding Green Services and Green Mark & Low-carbon Product Award & Contribution to Carbon Footprint Emissions by Environmental Protection Administration.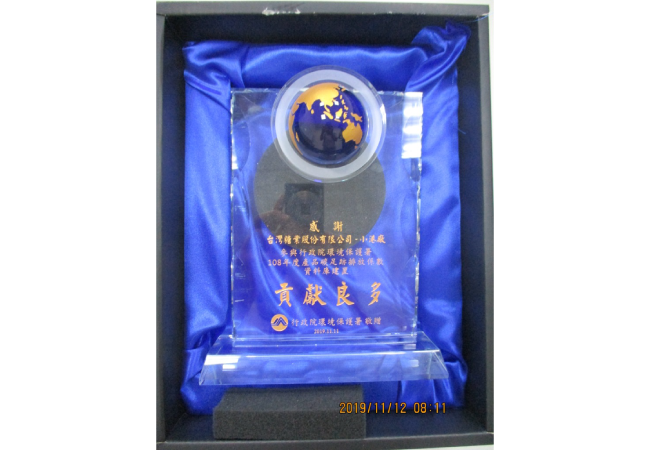 ---
Hualien Tourism Sugar Factory was awarded the Outstanding Award of the National Environmental Protection Education Award.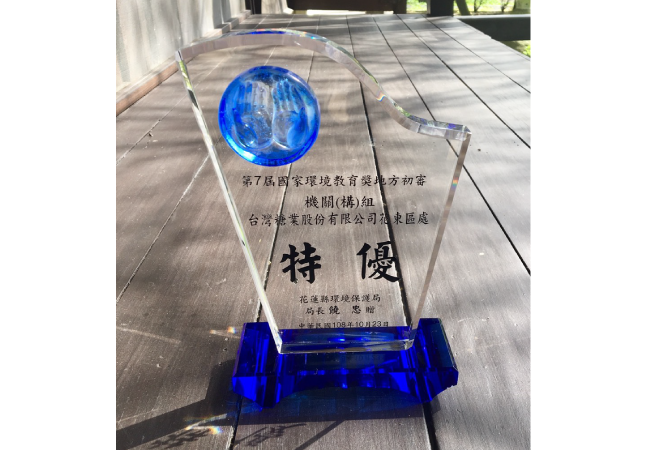 ---
---
In 2019, TSC and IMPCT Coffee singed the procurement project of TSC Honduran Coffee Marketing Services and was awarded the 3rd place of The New Product and Service of Social Innovation Purchase Reward Program in the 3rd Buying Power.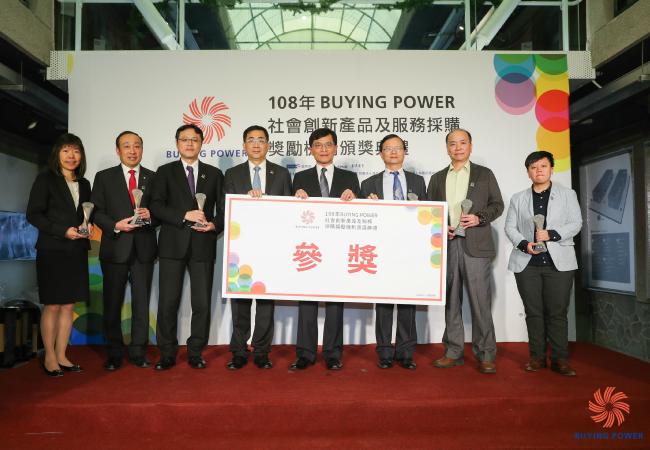 ---
After online voting and review by experts in industry, government and academia, TSC's Hualien Tourism Sugar Factory Hotel was awarded 2019 Star Hotel – Smart Environmental Protection Star of Tourism Bureau, MOTC.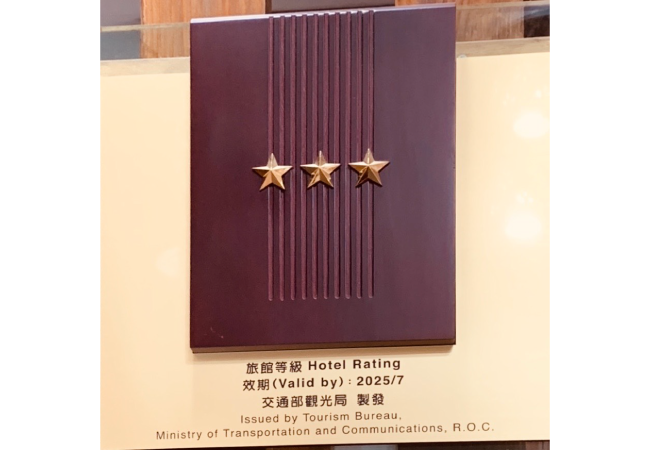 ---
Sustainable Management Performance of ESG:E- Environmental Aspect
E- Environmental Aspect
In 2019, the total power generation from green energy and renewable energy amounted to 15.46 million kWh, reducing 824 metric tons of CO2e. The 2019 power generation from the solar PV system was 5,190,000 kWh, a 24.84% increase compared with 2018.
Obtained the first Renewable Energy Certification (REC) for Biomass Energy in Taiwan in 2019 and produced 100 certificates of biomass renewable energy, that is, 100,000 kWh of green electricity.
40.86% of the pig manure slag produced in the livestock farms in 2019 was reused by the farms.
The amount of wastewater discharged in 2019 reduced by 6.03% compared with 2018.
The total green procurement rate in 2019 was 99.86%.
TSC is devoted to the implementation of the concept of circular economy, and the waste processing amount in 2019 decreased by 2.99% compared with 2018.
---
S-Social Aspect
S-Social Aspect
In 2019, TSC assisted various local groups where the operation bases are located with a total of 185 public welfare activities, including educational & cultural activities, sports activities, activities for the elderly and for people with disabilities, and other emergency assistance, with subsidies of approximately NTD 8.23 million.
100% of TSC's food products are included in our own Food Safety Traceability Management System (FT).
The score of customer satisfaction survey in 2019 was 94.4 points.
In 2019, the percentage of new suppliers meeting the selection criteria was 100%.
In 2019, the average training hours for each physical course and online course were 49.65 hours and 2.66 hours respectively, and the staff training expenses totaled NTD 44,660,000.
In 2019, we cooperated with the National Disaster Prevention Day to organize earthquake disaster prevention education and emergency evacuation drills. 147 sessions were held in total and 3,250 participants attended the training and drills.
In 2019, the rate of the number of employees participating in health examinations in the past three years reached 100%. In addition, 48 lectures on health education were provided for employees' health protection with 2,861 participants.
During 2017 and 2019, a total of 2,325 people participated in 46 beach cleaning activities, clearing 9.41 tons of waste.
---
G- Corporate Governance
G- Corporate Governance
In 2019, a total of 13 board meetings were convened, and the average attendance rate of directors was 94%.
In 2019, the Board of Directors reviewed a total of 235 cases that included political, economic, environmental and social issues.
In 2019, the results of the self-assessment of the performance appraisal of the Board of Directors (Functional Committees) showed that among the 52 items of assessment, 52 of them were rated as "excellent", with the overall rating of "excellent".
A total of 15 sessions of anti-corruption briefings, 30 sessions of anti-corruption training and advocacy exercises were organized in 2019, with 1,394 employees participating.
In the handling of various types of procurement tenders, 100% of the business partners have been notified of anti-corruption policies.