Development of Related Businesses with New Agriculture and Circular Economy as the Core

In order to speed up industrial transformation and upgrading, the government has implemented a

"five plus two" innovative industries plan, including the policies of New Agriculture and Circular Economy. Furthermore, to solve the energy problem, the development of renewable resources is continued to be promoted. TSC has actively invested in the R&D and application of sugar as its core technology and developed the concept of diversification operations. We use existing resources and advantages to develop new businesses, research and develop new products and provide new services.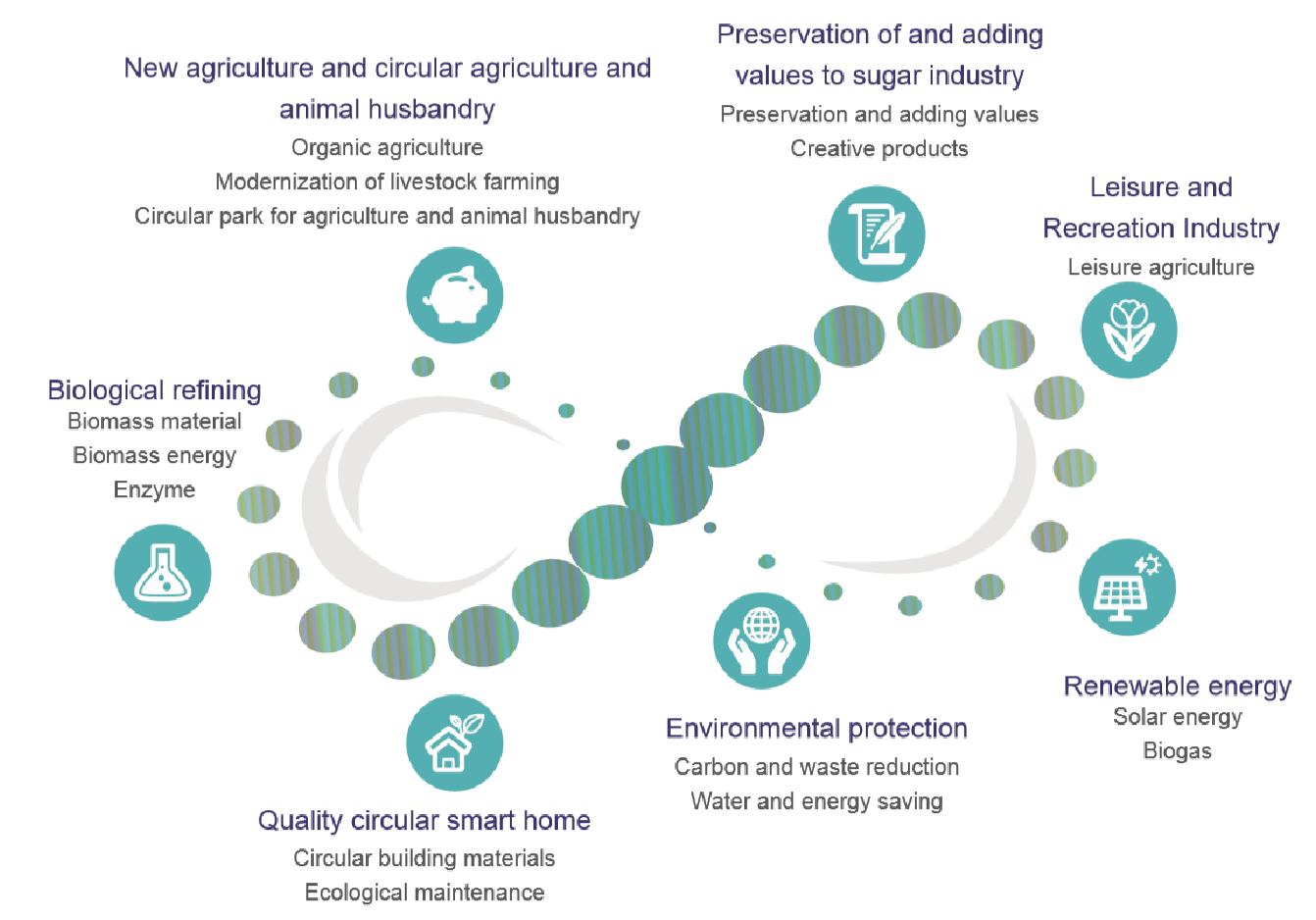 ---
TSC's Strategic Goals
TSC has set five major development priorities to implement the government's policy objectives and for the goal of future transformation, which are "Promoting policy-related industrial reform", "Meeting social needs and expectations", "Facilitating business upgrade with industrial cooperation", "Overseas Investment", and "Management innovation", aiming at bring positive impact on the country and society and further to fulfill the sustainable development of TSC.


---
In response to TSC's transformation goals, major organization adjustments were conducted in 2018
To strengthen domestic and overseas investments and to cooperate with those outside the industry (reinvestment), we have set up the Investment Business Division.

The Academy of Agriculture and Animal Husbandry was established to promote circular economy and to foster talents in agriculture and livestock farming.

To promote green energy, TSC has set up the Biogas Utilization Group and Solar Power Generation Group, which were then merged into the Renewable Energy Group.

To promote the establishment of a plant for the biotechnology materials of calcium carbonate with oyster shells, the Administration Office set up the Oyster Shell Investment Project Group as a standing organization.

To promote pig biogas power generation, a task-related organization of Biomass Energy Services Preparation Team was established to provide energy services.

To establish the Enzyme industry and establish the Enzyme Company Preparation Group as the standing organization.