TSC has established the "Guidelines for developing neighborly relations by TSC" and allocated an annual budget to assist local governments, student associations, associations and foundations in handling various activities in accordance with the regulations stipulated in "Main Points of Good-Neighborliness Work of MOEA Affiliated Institutions" and "Matters Requiring Attention of the Central Government Agencies for the Implementation of Subsidiary (Donation) Budget for Civil Groups and Individuals". The relationship between TSC and the neighboring communities of its affiliated units is strengthened to improve the well-being of the surrounding residents, promote local harmony, and jointly prosper the place to build a good neighbor image. TSC and its affiliated units not only implement the promotion of the good neighborly relations to provide help and assistance to the communities but also continue to invest in the public welfare to care for the society and the disadvantaged groups so as to fulfill our corporate social responsibility.
In 2019, TSC assisted various local groups where its operation bases are located with a total of 185 public welfare activities, including educational & cultural activities, activities for the elderly and for people with disabilities, other emergency assistance and public assistance or other public welfare activities, with subsidies of approximately NTD 8.23 million.
Table of Charity Activities in the Location of Assistance Operations in 2019

| Item | Count of Projects | Amount (NTD) |
| --- | --- | --- |
| Activities for the elderly and for people with disabilities | 56 | 1,187,420 |
| Other public welfare activities | 119 | 5,579,548 |
| Emergency assistance | 1 | 51,000 |
| Educational & cultural activities | 8 | 292,562 |
| Run for Charity | 1 | 1,121,490 |
| Total | 185 | 8,232,020 |
---
Annual Key Events
TSC's 5th Run for Charity in 2019
TSC responded to the trend of exercise and organized the Run for Charity in 2019 for TSC's Charity Donation of Materials event. A total of 3,115 participants joined TSC's 5
th
Run for Charity and the runners accumulated the running mileage through the cloud marathon and materials equivalent of NTD 140,000 were donated to the Tobias Social Welfare Foundation
Assisted our allies in building schools
TSC cooperates with an international social enterprise, IMPCT, to build schools in the coffee production area in Honduras. The first school was built in a community called Los Izotes in Tegucigalpa City in the Province of Francisco Morazán which can accommodate 40 students at most. This school was opened on August 26, 2018 and school started in March 2019, with 26 students aged between 12-18 enrolling in the school. In addition, through the course of Community Young Leaders Development Plan, students can pay part of their tuition by community service working hours such as discovering community problems, providing assistance and finding solutions, which further positively affect the lives of about 200 households in the community.
The second and third schools are being built. Under the cooperation between TSC and IMPCT in 2019, two schools are currently being constructed in a community called Chaguite in the Province of El Paraiso and one called Las Delicias in the Province of Francisco Morazán and both are scheduled to be completed and operated in 2020.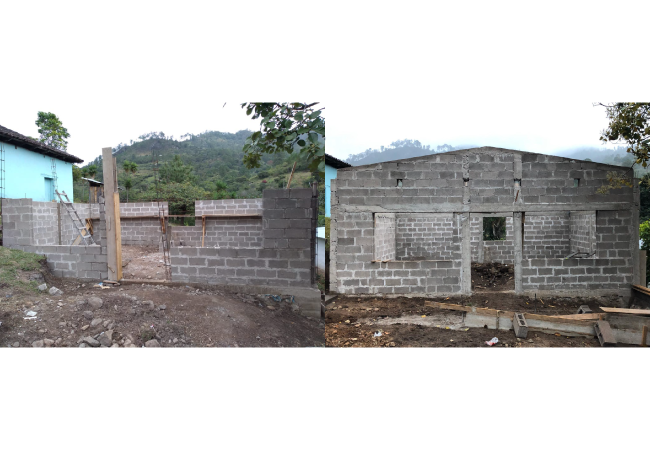 ---
Care for families with young children and their families in remote areas
With the collaboration with Chishang Township Office and Kiwanis Taiwan, Chihshang Branch, we co-organized a Rice Food DIY & Treasure Hunting Event for about 115 preschool children from Fuyuan Elementary School Affiliated Preschool, Dapo Elementary School Affiliated Preschool, Wanan Elementary School Affiliated Preschool, and Tianjen Preschool in Chishang District. Through this event, the younger generation is educated to cherish the environment in the hometown and the concept of animal conservation is instilled, enabling these children in remote areas to feel the positive power in society.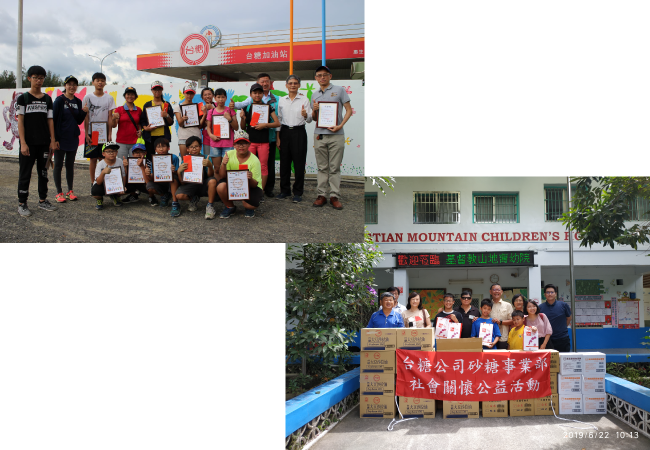 ---
Fund raising for the disadvantaged elders to support their year-end dinner
People coming to the TSC's gas stations could donate "red envelopes" at their will and those donating money could get a bottle of Taisugar Essence of Oyster and Clam for donation of every NTD 100 (cumulative). The raised funds will be transferred to Huashan Social Welfare Foundation for the year-end dinner to support the disadvantaged elders. The total funds raised amounted to NTD 1,130,683, and the number of beneficiaries was 1,884 in total (each dish is calculated at NTD 600).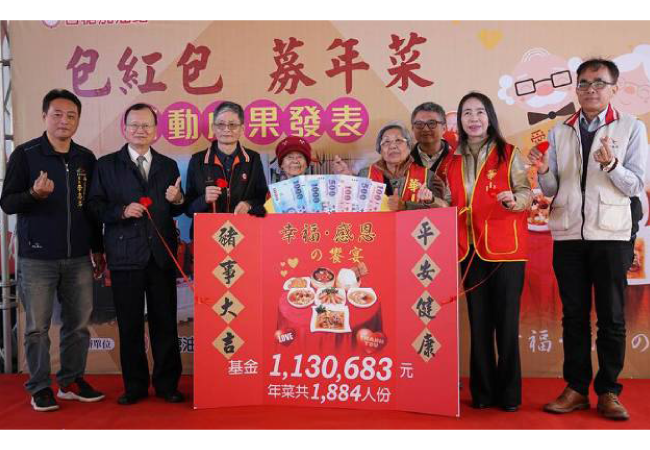 ---
Beach cleanup