TSC has set up a customer service system that conducts customer satisfaction survey every year, and it is also responsible for the confidentiality of customer information.


---
Customer Satisfaction
TSC has formulated "Customer Complaints Handling Guidelines" to provide transparent and effective consumer complaint procedures to handle complaints from customers and clients in a fair and immediate manner. In addition, "Customer Opinion Management System" was established to gather customer feedback. The feedback would be dealt with quickly, and statistics and analysis could be conducted through the internal network as a reference for all units as reference for operations and improvement. At the same time, we set up various communication channels such as TSC Fan Page, Customer Service Line (0800-026-168), and online customer service mailbox (tsc01@taisugar.com.tw). In addition, the designated person will answer the questions for customers and respond to suggestions and customer complaints.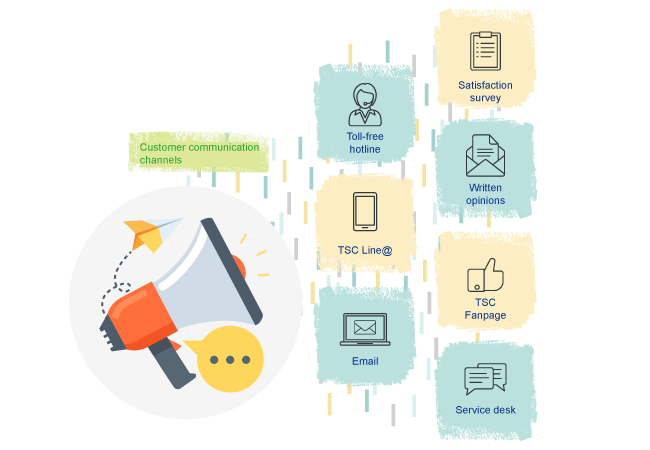 ---
In order to grasp customer inquiry information, TSC has set targets for customer satisfaction in all units according to the business characteristics, and the "Customer Satisfaction Survey Questionnaire" has been set up to conduct customer satisfaction surveys at least once a year for the implementation of relevant business operations. The results of the survey are also reviewed and analyzed and improvement measures are formulated by relevant units. In cooperation with State Enterprise Commission, MOEA, TSC has entrusted an impartial third party to conduct the "Customer Satisfaction Surveys". The score for customer satisfaction survey in 2019 was 94.4 points and the results of the survey and recommendations were submitted to TSC as a reference for improvement.