The "Guidelines for Risk Assessment" has been developed, followed by the identification, analysis, assessment and handling of every short-, medium- and long-term risks. First, we identify the risk factors and assess potential losses, followed by the selection of management methods and the implementation of regular and irregular monitoring, auditing, and tracking of risk management.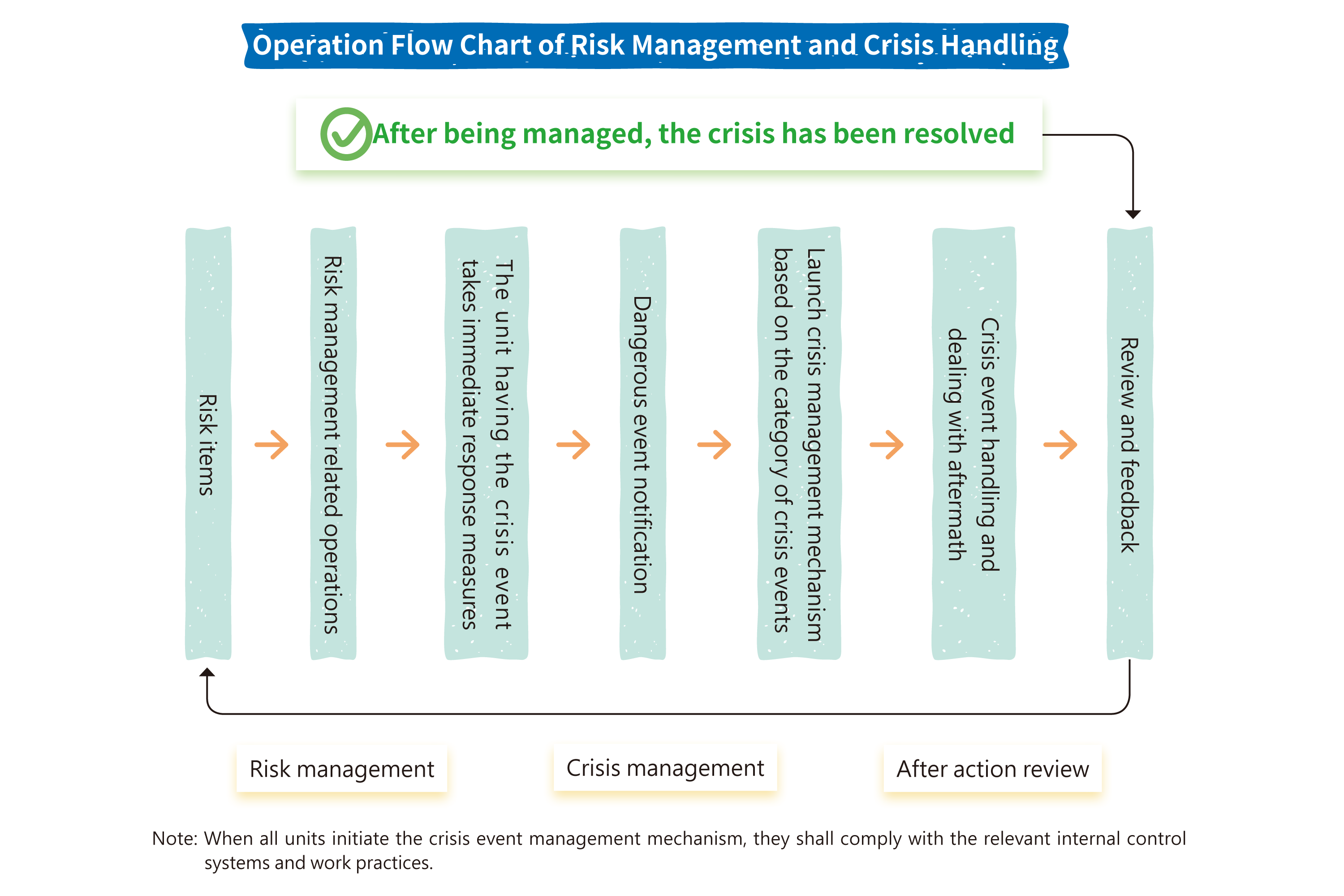 ---
Risk Management Organization
The "TSC Risk Management Promotion Committee" was established to be responsible for the assessment of various risks, the development of preventive measures, the internal control system and the implementation of related businesses. The chairman of the Company serves as the steering committee member, the president as the committee chairman and the vice president of Business Supervision, Department of Planning as the committee vice chairman. The vice presidents and the first-level supervisors of all divisions (excluding the Internal Audit, BOD) and all unit are committee members.
| Scope of risk crisis | Units in charge |
| --- | --- |
| Natural disasters, occupational safety and health disasters, environmental impact matters, major epidemic, (infectious) diseases | Department of Occupational Safety and Health/ Occupational Safety and Health Committee/ Department of Environmental Protection/ Environmental Protection Committee |
| Product quality | Department of Planning/ Quality Management Committee |
| Labor disputes | Department of Human Resources |
| Customer service, media issues | Department of Secretariat |
| Information security | Department of Information / Information Security Committee |
| Integrity | Department of Ethics/ Integrity Report |
| Others | Business units and departments and divisions responsible for the business at TSC Headquarters |