To implement the national industrial policy of circular economy, TSC has invested NTD 170 million and built an oyster shell biological material plant. Through the collaboration with the Industrial Technology Research Institute (ITRI), the discarded oyster shells are recovered and calcined into raw materials of calcium carbonate or ground powder, turning the shells into valuable biomass materials with recycling and regeneration technology.That supply the calcium carbonate for self-use in our livestock farms and farms and to serve as the calcium carbonate sources for domestic feed and fertilizer manufacturing to replace the use of imported raw materials.
TSC's oyster shall biomaterial plant is located in Yongkang Industrial Park, and this plant was completed in June, 2020. The processing capacity of discarded oyster shells is estimated to be 50,000 tonnes annually, producing 40,000 tonnes of calcium carbonate, turning oyster shells into resources and increasing the utilization rate of oyster shells throughout Taiwan. There will be no more random discards of oyster shells, and pollution caused to the environment will also be reduced.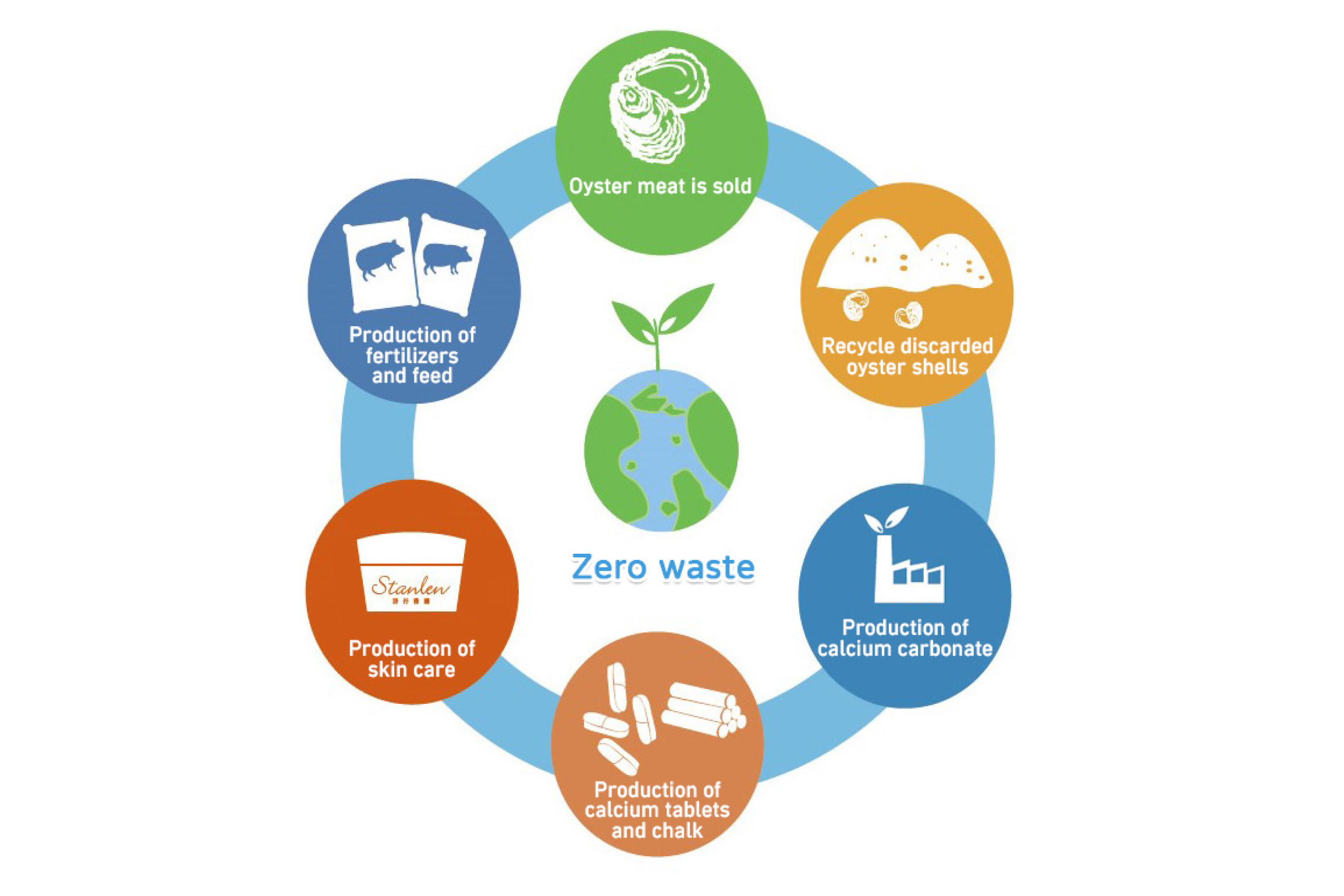 ---
To promote the concept of circular economy, TSC will work with local community workers for the development of guided tours of the biotechnology material plant to draw the public's attention to environmental protection and resources regeneration. In addition, TSC continues to work with ITRI in the research on the high-value reutilization of oyster shells, such as research projects of the heating packs, temperature insulation powders for special textile, antibacterial materials, filter materials and so on. In the future, the feasibility of building food-grade (food additives) and pharmaceutical-grade (pharmaceutical excipients, artificial aggregates) calcium carbonate and calcium citrate plants to enhance the industrial technology and value of resources.